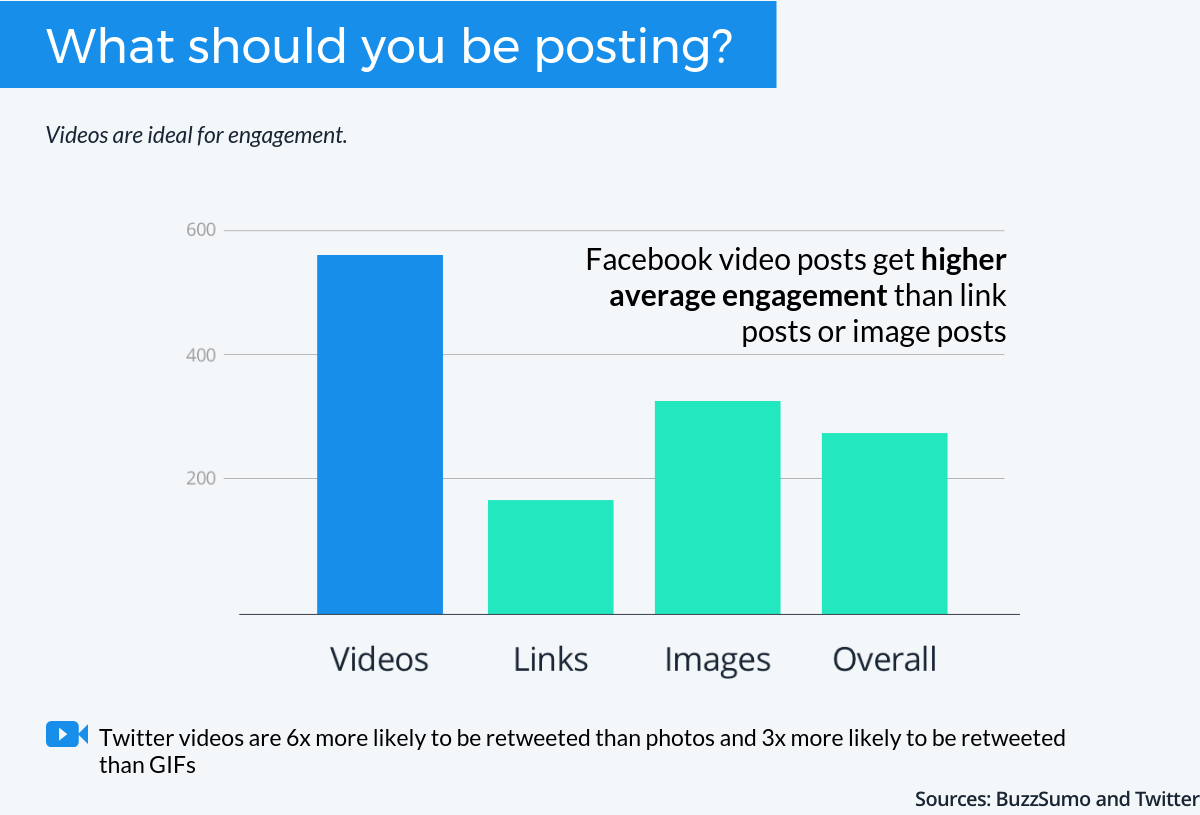 How to Create a Social Media Marketing Plan From Scratch

When I went rock climbing for the first time, I had no idea what I was doing. My friends and I were complete newbies about ropes and rappelling and every other bit of jargon and technique that goes with climbing. We saw others doing it spectacularly well. We were thrilled at the thought of reaching the top of the climbing wall; we had no idea how to get there.
If you're starting from square one, it might feel equal parts thrilling and overwhelming. You know what you want to do and why. You can see that others have climbed the social media mountain; you've got few ideas how to get there yourself.

Week 1
Day 1: Establish goals for social
The OKR method asks you to set a broad objective statement and list out key results that describe what successfully achieving that objective looks like. Here is an example of a broad objective statement supported with clear standards that define meeting that objective.
Day 2: Define your success metrics
How are you going to define the success of your social efforts? Decide which metrics will provide the right type of data so that you can determine whether or not social is supporting your business goals.
As you identify your success metrics, set clear standards for your social campaigns so that you know when success was achieved. If you are tracking audience engagement, what exactly do you consider to be successful engagement rates for your social content?
Day 3: List out your challenges
As you list out your challenges, write out simple explanations of how these barriers are impacting your marketing efforts or overall business success. Here are a couple of examples to help you get started.
Challenge 1:
Challenge 2:
Day 4: Brainstorm solutions
Solution to Challenge 1:
Solution to Challenge 2:
Justification: Social media spending in the US alone is expected to increase to $47.9 billion by the end of 2021. Marketers are investing more in social ads to reach buyers with purchase intent through the appropriate social channels.
Day 5: Analyze the competition
You can pinpoint days when competitors experienced peak engagement and can dive deeper into what content was shared on those days to understand the type of content that resonates most with target audiences.
Social Media Audit Template
Conduct a social media audit to inform your marketing plans. Analyze your activity, customer engagement, audience reach, number of followers, and recent changes. Use this data to refine your social media strategy, as well as create and share more effective content. Customize the template to include all the marketing channels and KPIs you want to measure.
For more templates, as well as information on creating a social media strategy and planning a social media content calendar, visit our post "Free Social Media Templates for Excel." We also offer a guide to social media calendars, including benefits, best practices, planning tips, and additional calendar tools. For a comprehensive marketing overview, see the "Definitive Guide to Strategic Marketing Planning."
Loomly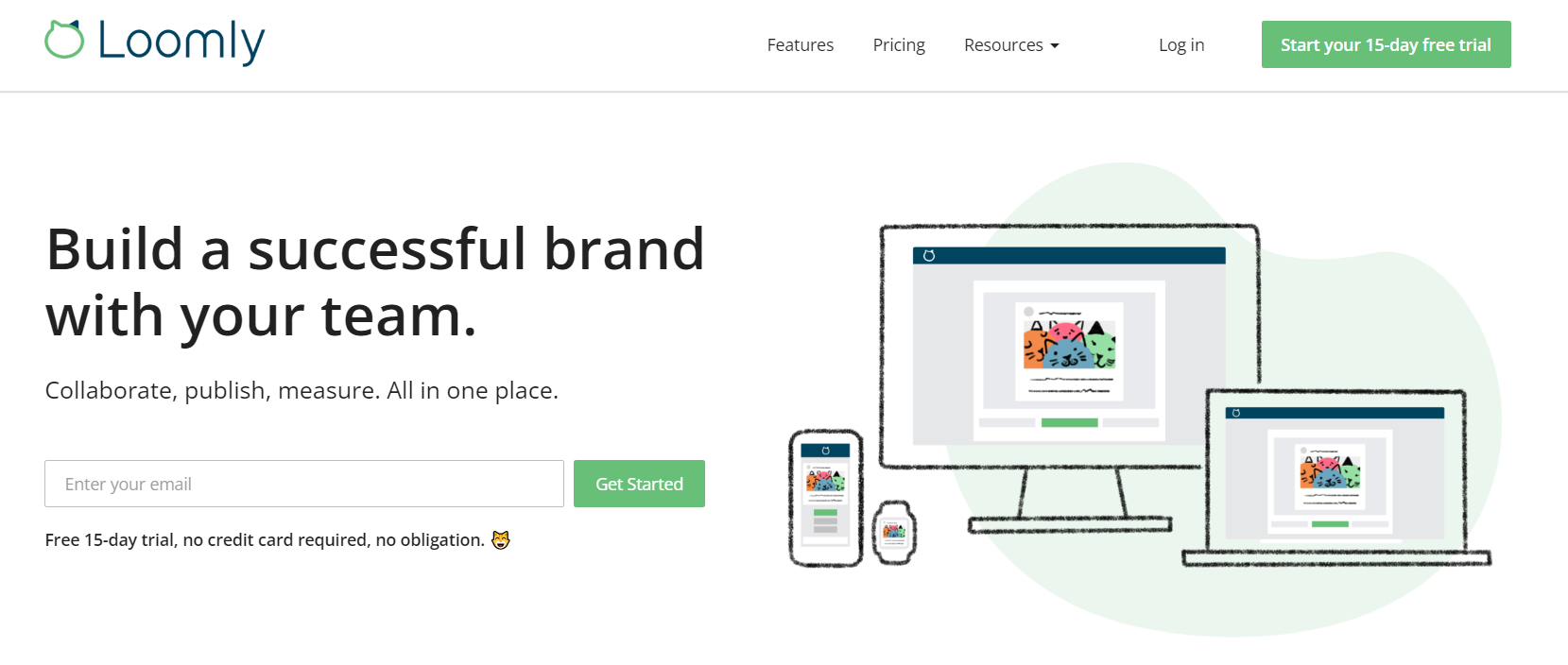 Loomly is a social media content management tool that lets you organise your posting schedule effectively in the form of calendars. The tool is simple to use and is a great option if you're new to social media marketing. It integrates with the major social networks like Facebook, Twitter, LinkedIn, Instagram, and Pinterest so you can manage everything in one place.
Loomly also lets you schedule your posts and provides you with ideas and tips to optimise your posts, so you can get the most out of social media. The efficient approval workflow is one of the key highlights of this tool. It helps ensure that your posts get approval from the right people and that everyone on the team is on board.
Iconosquare
Although Iconosquare is primarily an in-depth social analytics tool, you can also use it to schedule your Instagram, Facebook, and Twitter posts, as well as monitoring mentions on Facebook and Instagram. Although you can't schedule your LinkedIn posts yet, you can attach your LinkedIn account to discover valuable analytics.
Iconosquare's social publishing tool is versatile and easy to use. It leverages drag-and-drop functionality, making it easy to order content. You can use it to schedule your Instagram posts, Carousels, and Stories, Facebook statuses, and tweets.
Iconosquare features a Media Library where you can upload images using Dropbox or OneDrive. You can categorize your content so you can easily search for images. It even tags your used images to stop the risk of you accidentally posting the same content twice.
It lets you preview your Instagram feed, so you can understand what your Instagram feed will look like before you post your content. You can even schedule your first comment in advance, including your hashtags, for improved reach and engagement.
Wat moet er allemaal in een plan voor socialemedia staan?

Inhoudsstrategie
Een plan voor sociale media moet een strategie bevatten voor hoe je sociale media gaat gebruiken om je bedrijfsdoelen te halen. Deze strategie moet zijn gebaseerd op inzicht in je doelgroep, je doelen en de unieke sterke punten van elk socialemediaplatform.
Vervolgens moet je de materialen rondom deze strategie opbouwen. Om de aandacht te krijgen die je nodig hebt om een publiek op te bouwen en te behouden, moet je continu inhoud creëren en delen. Dit kunnen blogberichten, infografieken, uitlegvideo's, tweets en zelfs memes zijn!
Maar het creëren van inhoud is maar één aspect, je moet ook bepalen wat je deelt. Niemand wil alleen maar socialemediaberichten zien waarin reclame voor jouw bedrijf wordt gemaakt. In plaats daarvan kun je je socialemedia-inhoud uitbreiden met andere onderwerpen die voor je publiek interessant zijn, maar niet direct reclame voor je bedrijf maken.
KPI's en prestaties bijhouden
Bij het opstellen van je strategie moet je je doelen schetsen, en vervolgens bepalen met welke KPI's je de voortgang wilt meten. Dit kunnen statistieken over interactie met je materialen of verkoopconversiepercentages zijn.
Een ideaal klantprofiel
Verschillende producten hebben verschillende doelgroepen. Een bedrijf dat golfclubs maakt, moet zich bijvoorbeeld richten op volwassen van middelbare leeftijd of ouder, terwijl een bedrijf in skatekleding meer winst kan halen uit een focus op tieners.
Het bepalen van je ideale doelgroep is een ander cruciaal onderdeel van sociale marketing. Dus op basis van wat voor product je hebt en wie waarschijnlijk je klanten zullen zijn, kun je een ideaal klantprofiel opstellen.
Socialemediakanalen
Door de overvloed aan sociale media is het praktisch onmogelijk om op elk kanaal aanwezig te zijn. Wat je wel kunt doen, is bepalen op welke sociale media je ideale doelgroep het meest waarschijnlijk te vinden is, en je daarop te richten.
Concurrentieonderzoek
Door hun activiteiten te volgen, kun je bepalen wat ze goed doen, waarna je dat ook kunt doen of kunt verbeteren. Je kunt ook bepalen waar hun strategie hiaten vertoont, en vervolgens jouw strategie daarop aanpassen om een concurrentievoordeel te behalen.
Inhoudskalender
Door periodiek te berichten, kun je je merk onder je doelgroep bekender maken. En als er een patroon in zit, reageren ze nog positiever. Om leentjebuur te spelen bij Pavlov's beroemde experiment: we reageren eerder positief op stimuli (of in dit geval, socialemediaberichten) als we geconditioneerd zijn om ze te verwachten.
Met makkelijk beschikbare gegevens over gebruikerspatronen kun je bepalen in welke periodes de leden van je ideale doelgroep het meest waarschijnlijk online actief zijn, en een inhoudskalender met optimale momenten voor je socialemedia-activiteiten opstellen.
Interactie
Omdat de algoritmen van sociale media zijn ontworpen om inhoud op basis van relevantie prioriteit te geven, rangschikken ze berichten vaak op basis van interactiestatistieken. Daarom moet elk plan voor sociale media interactietactieken bevatten. Je kunt interactie rechtstreeks stimuleren door je publiek te vragen commentaar te geven of hun eigen verhalen te delen.
Trends in sociale media
Er is op sociale media altijd wel iets trending. Soms is het sociaal en politiek gevoelig (denk aan minderheids- of lhbti-rechten) en soms alledaags (memes over Will Smith bijvoorbeeld). Je kunt nauwelijks voorspellen wat er trending wordt, of wanneer. Maar je kunt wel een kader creëren om aan deze trends deel te nemen.
Voor lhbti-rechten wil je misschien ergens op je socialemediaprofiel een regenboogvlag zetten en de inzet van je bedrijf voor gelijke rechten benadrukken. En aan de alledaagse dingen kun je gewoon meedoen door hilarische memes te maken en delen.
Maar houd er wel rekening mee dat je je marketingboodschappen niet in deze memes hoeft te stoppen: dat valt op en kan een beetje gênant zijn. Probeer gewoon een lach uit te lokken, en de rest komt vanzelf wel; viraal gaan is publiciteit op zich.
Influencermarketing
Zelfs met de best mogelijke socialemedia-inspanningen kan het moeilijk zijn om vanaf maar één account genoeg hype te genereren. Daarom is influencermarketing een steeds essentiëler onderdeel van plannen voor sociale media geworden.
Je kan hiervoor niet zomaar een willekeurig iemand met een paar duizend volgers inschakelen. Voordat je influencers selecteert, moet je wel wat onderzoek doen. Je moet er zeker van zijn dat de influencer die je kiest zijn publiek organisch heeft laten groeien. De makkelijkste manier om dit te controleren is door te zien hoe hun volgens op hun berichten reageren.
Maximaliseer je absolute minimum met Efficy
Voor bedrijven is marketing via socialemedia een modern wonder. Je kunt organisch een hype creëren en hogere conversiepercentages behalen voor minder dan een fractie van het bedrag dat je op traditionele advertentiemedia zou uitgeven.
Maar in tegenstelling tot tv, waarbij je altijd de zendtijd krijgt waar je voor hebt betaald, is sociale media iets lastiger. Zonder de juiste strategie kan je marketingboodschap makkelijk in het lawaai verloren gaan. Een plan voor sociale media op basis van onze basistips kan je helpen om je kansen op marketingsucces via sociale media te verveelvoudigen.
We doen er alles aan om je te koppelen aan uitgebreide marketingoplossingen waarmee je alle aspecten van je marketing goed kunt stimuleren en integreren, en dat geldt ook voor marketing via sociale media.
Resources:
https://buffer.com/library/social-media-marketing-plan/
https://sproutsocial.com/insights/templates/social-media-plan/
https://www.smartsheet.com/content/social-media-plan-templates
https://influencermarketinghub.com/social-media-calendar-tools/
https://www.efficy.com/nl/plan-socialemedia/