People get the wrong impression that freelancing is applying on job sites like Upwork or Freelancer. I mean, it's good that these sites give you access to prospective clients, but if you want to scale your business, you can't just rely on platforms.
How To Become A Successful Freelancer: A 5-Step Guide
So you're reading this because you want to become a freelancer. You've thought about what you want to freelance in, you've got a couple of useful email addresses and you've even bought yourself some sweatpants that will look great with your slippers.
I hate to break it to you, but working freelance means working. And I mean really working. Unlike your 9-5 cubicle, there is nothing cushy about freelancing, nothing stable about it until YOU have made it that way.
But there are some simple secrets to becoming a successful freelancer which I am going to share with you in this blog post. Here they are in brief—feel free to select one to jump straight to it, or read on for the full story.
Let's be clear here, because what I did—what made me successful—was done BEFORE I went freelance, not after. Granted, my path to the flexible profession was abnormal. Having decided in college that "normal jobs" weren't my thing, I used time in between studying and a karaoke bar job to set myself up. But when you read how I made the transition, you'll realise that if you have any experience in your field at all, you've got it easier than I did. Just always remember that becoming a successful freelancer doesn't begin the day you quit your job, but the day you decide it's the lifestyle for you.
I Contacted Everyone I Have Ever Known
The very first thing I did when deciding to make the switch was to get in touch with every single person I have ever known and told them my decision. I told them the field I was going to be working in and as it became clear, even the date I was planning to leave my awful day job (in 30 days time).
If I was still studying, and working a job, why did I say I could take on projects? Wasn't I a bit busy already, studying/working 14+ hours a day and organising myself to go freelance or to take on projects in my free time'?
Not only do you want to make your announcement actionable, but clients take time to develop. Don't put yourself in a position to do the work "in a month", when the discussion you need to start may take that much time anyway!
If I was going to get just one of these things out of the arrangement then there was no way I was turning down that work, money or no money. If in doubt, remember the wise words of freelance expert Jon Norris,
Here I just want to include a note for those of you who have already started freelancing, as for you guys too I cannot emphasize the importance of this step enough. It's never too late to start reaching out to people and expanding your network. If you have work to show for your efforts already, your outreach will go much further, a reason why this step should be repeated annually even once you are a successful freelancer! Keep yourself fresh in people's minds and be their go-to person when they need a professional in your field.
Rochefel Rivera
If one wants to know how to start as a freelancer or wanted to become a VA, I always suggest deciding on three things. Determine the service you want to offer, one that you're exceptional. Next is to determine the right price. It may not be as easy as you think but finding out your financial goal will help with your pricing and last is to decide what market you want to market out there.
Mindset is what sets a VApreneur (VA entrepreneur) from an employee VA that's why I always suggest that we make up what we want first before we offer any service. If we're sure of what we want to achieve and provide to clients, there's a better chance of us getting more projects at a better rate.
Being a VA is not easy. We may be at home, but the distraction is everywhere. If we're not able to set a proper price for our services, we'll get burned out and eventually quit. It's better to start it properly to avoid future frustrations. How much you want to earn? From there, create pricing strategies based on the services you want to offer and stand by it. Don't look back and keep looking for clients willing to pay your rate.
A platform to empower your freelance success
As a freelance professional, securing your first client can be very exciting. Knowing what freelance clients want to see and delivering accordingly can help you take those first steps toward building a successful business plan and freelance career.

It can feel a bit overwhelming or intimidating to take those first steps toward a freelance career and away from a traditional job setup. Whether you want to be a marketer, copywriter, programmer, or anything in between, knowing how to build your startup and nurture a steady stream of clients will help you hit the ground running.

To get started, consider setting up your profile on Upwork and see how you can establish your portfolio and credentials, and immediately start bidding on jobs that will kick-start your path as an independent professional. Keep these seven tips in mind and secure your reputation as a successful, reliable freelancer.
Sources:
https://careerfoundry.com/en/blog/career-change/successful-freelancer/
https://thriveglobal.com/stories/26-successful-freelancers-and-influencers-share-tips-on-how-to-start-as-a-freelancer/
https://www.upwork.com/resources/tips-to-help-you-succeed-freelance-professional
Successful freelance
The most successful freelancers are always learning new things. They adopt a growth mindset and realize there are always ways to improve, new things to learn (both in terms of design or development techniques and ways to grow their business), and never assume they know everything there is to know.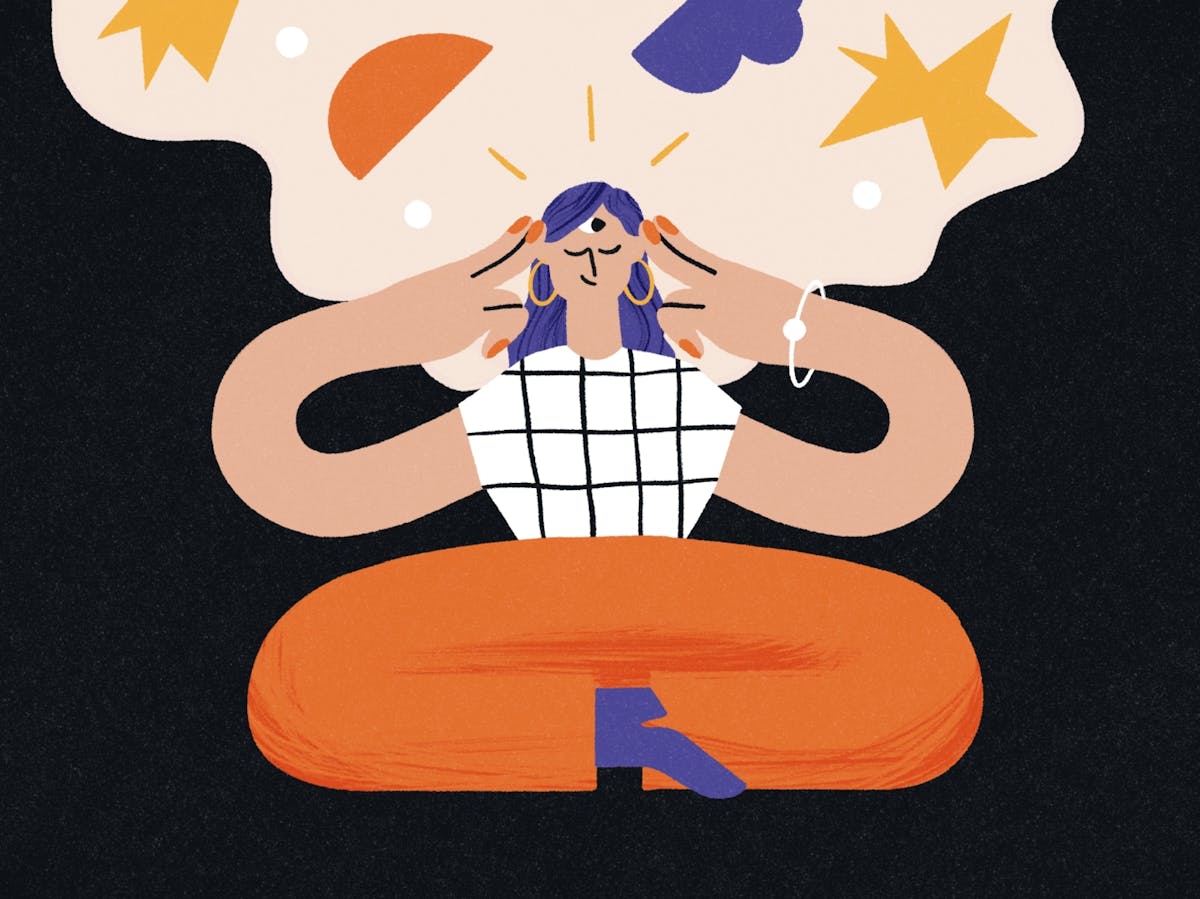 11 Characteristics of Successful Freelancers and Entrepreneurs
No two freelancers or entrepreneurs are the same, but the best and most successful do share some similar characteristics. The ability to work hard, professionalism, communication skills, persistence, passion, self-discipline and initiative are some of the most important characteristics. Here, we define 11 characteristics that will help you succeed as a business owner. It applies for both freelancers and entrepreneurs. However, you don't need to master all of these to perfection to make it. But you do need to learn to overcome your weaknesses if you want to build a sustainable business and bring real value to your clients. It's worth taking your time to pause and reflect before you quit your job, and ask yourself: "Can I truly see many of these characteristics in myself?" and if not: "Am I willing to learn what I lack?"
What makes for a successful freelancer and entrepreneur? What do freelancers and entrepreneurs have in common over and over above saleable skills? Let's take a look at the characteristics of successful freelancers and entrepreneurs:
Persistence
If you're the sort of person who gives up whenever an unexpected challenge presents itself, freelancing and entrepreneurism is going to be really hard on you. To win clients, you have to be persistent in marketing and sales. To deliver value for your clients, you have to be persistent about doing the best work that you can do. When a client pulls a project at the last minute, you can't fall into a week's funk gazing out the window – you have to do something about it to ensure that you're still earning. And so on…
If you're not prepared to do the job come rain, sun, snow or shine—you're not ready to freelance. You only have one reputation, and squandering it might mean you never get another chance to show the world what you have to offer. You have to take responsibility to deliver the goods no matter how tough it might be to do so.
How to Start Freelancing – Tips for Launching a Successful Freelance Career
It takes more than a stable internet connection to make a living as a freelancer. In order to make the big bucks, you've got to put in your time and know your stuff when it comes to selling your services.
In fact, there are quite a few things that most freelancers don't even do that could save them a bunch of money. This article covers some of the most efficient ways for you to get started as a freelancer, and how you can hit the ground running right from the beginning.
How to Find Freelance Clients
Many new freelancers underestimate how important marketing is to getting hired as a freelancer. To some degree, you can make yourself look more professional and respectable by taking the time to show potential clients how you do business.
It's not just about drawing up a few mockups, sending them to a client, and waiting for the cash to roll in. Craft, creativity, and promotion are all equally important when it comes to being a successful freelancer.
Network with other people in your industry
Instead, engage with people in your industry and come up with ways you can help each other out. Maybe your colleague from your first job needs some voiceover work done on their podcast. Recommend yourself for the job. And if they say no, offer to record it for free as a special gift for helping you out.
Even if you don't know people in your industry in your city, search for them on LinkedIn and start getting in touch with people in that network—even if it isn't local. Ask them if they know anyone looking for a freelancer or if they have any advice for finding clients. You might even make some new friends!
If they know of any opportunities, or if they have advice for finding clients in your field, you can bet they'll pass it on to you, and likely with enthusiasm. And who knows—they might even hire you on the spot for a project once they know that you are freelancing.
Cold calling best practices
I know, many people will say that the number of organizations that actually do it are few and far between. But what they fail to recognize is that this is where the opportunities are hidden – the ones not being addressed by your competition.
All you need is someone to practice with. Then ask them to give you mean criticism, without any tact or sugarcoating, for something you're seeking from them. It can be a critique on a product idea, a pitch, your blog post, your haircut — whatever.
Initially, you can think of a cold call like a job interview, making it easier to stay on track with the prospect and avoid going off on a tangent about your business. By prospect, I mean anyone you communicate with who has not requested information from you or your organization.
Writing effective cold emails
Cold emailing is exactly what it sounds like—contacting people you don't know without any introduction. You're putting yourself out there by putting your reputation on the line. Cold emailing gives you the ability to connect with anyone, but it can also put you in uncomfortable situations where your messages are not welcome.
Build a connection before selling to your prospect.
Do your research.
When it comes to your prospect, you should know as much as possible about them. If you understand who they are and what their interests are, you can strike up a conversation that will give off the impression that you know all there is to know about them. Just don't go overboard.
Introduce yourself as the solution to their problem.
You can also try creating a list of their pains and the ways you can solve them if they choose your product or service. Make sure that your product or service is something that will genuinely benefit the customer and that the customer needs.
Collaborate with other agencies or freelancers
As you begin working on your own, you'll go through growing pains. No one can deny that. But moving towards becoming a freelancer allows you the chance to have control over your time, your projects, and your future.
If you miss working in a team, you can always collaborate with other freelancers or agencies. You need to create a network of freelancers with different skills. While you have your favorite writers, designers, or social media marketers, think about new people who might provide great value for your business and vice versa.
These ties can help you in furthering your career and in doing your work in the most efficient and productive manner possible. But in order for you to collaborate successfully with other freelancers and agencies, you should take into consideration the following tips:
Learn as much as you can about them.
Working with a collaborator is a great way to get a project done to a high standard, but it's important that you choose the right person. Asking someone to work with you can be a little daunting, especially if you don't know them personally at all, so it's best to have some information about them beforehand.
Use the same collaboration tools.
The technology that we use every day can bridge that distance and make it easier for you to communicate and form the bonds that will define the way you work together. Make sure that you both work with the same tools to maximize efficiency.
Always ask for feedback.
Whether you're collaborating with an agency or other freelancers, it's important to continuously give and receive feedback. This should never be seen as criticism or a personal attack. It's simply feedback on how you worked on the project. The person you worked with may even have ideas on how they would work differently in the future too.
They know what they're good at
There are very, very few designers out there who are good at everything. The best designers recognize where their strengths lie and where they come up short. And while they may take steps to improve in areas where they're lacking, they also recognize that it can be better to double-down on the things they're good at and become truly exceptional at those areas.
Don't try to be the designer who does absolutely everything. If e-commerce sites are your jam and what you really excel at, then take on more e-commerce projects. If logos are what you're best at, why are you wasting time trying to design apps? That doesn't mean you need to pick just one thing to specialize in, but don't stress if certain types of design just aren't things you've mastered. Accept your shortcomings and excel at the things you're already good at and passionate about. And if there's a project you really want to work on that requires one key skill you're not so great at, you can always partner up with another designer or outsource that piece of the project.
Build better habits for freelance success
Implementing just a few of these ideas can improve your freelance business and start you on a path to more success. Pay attention to what the designers you admire are doing, and take inspiration from their habits, workflows, and business practices.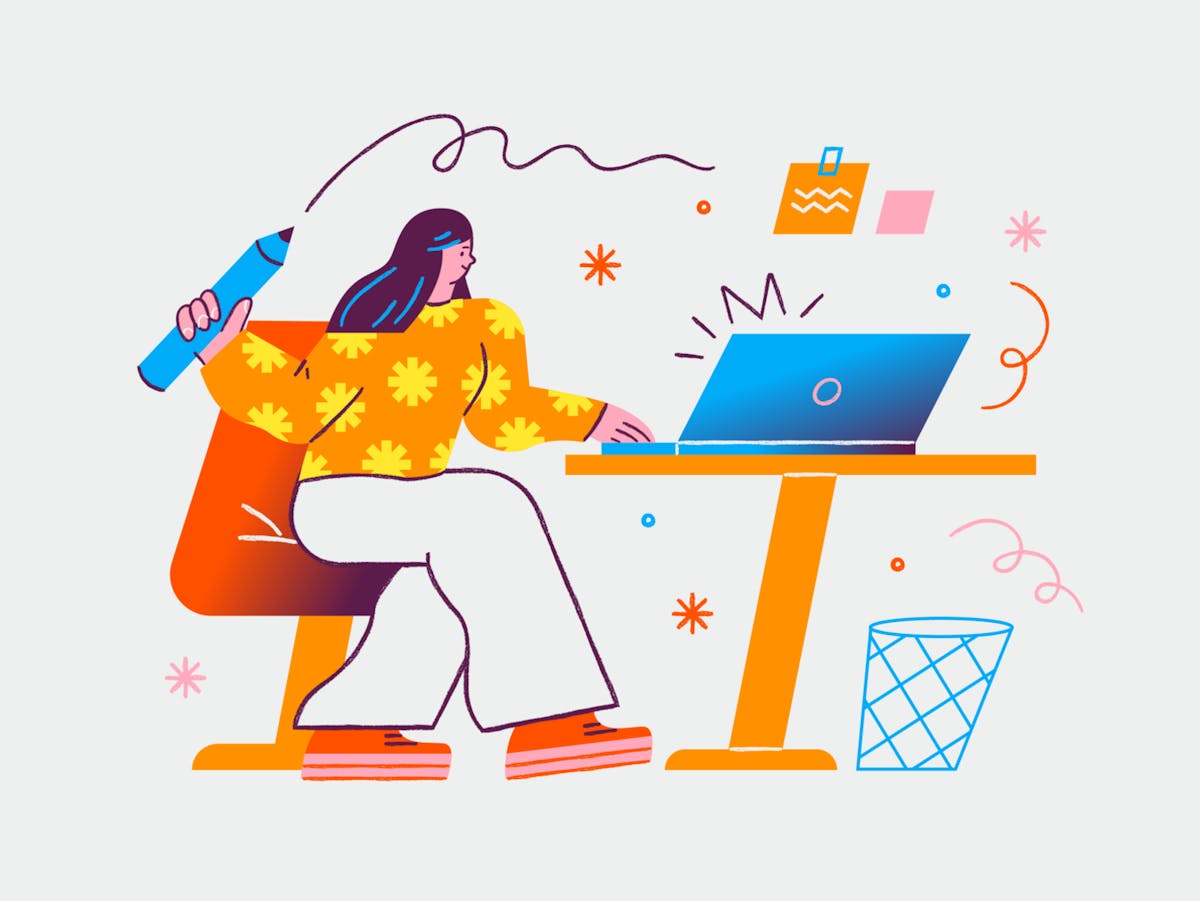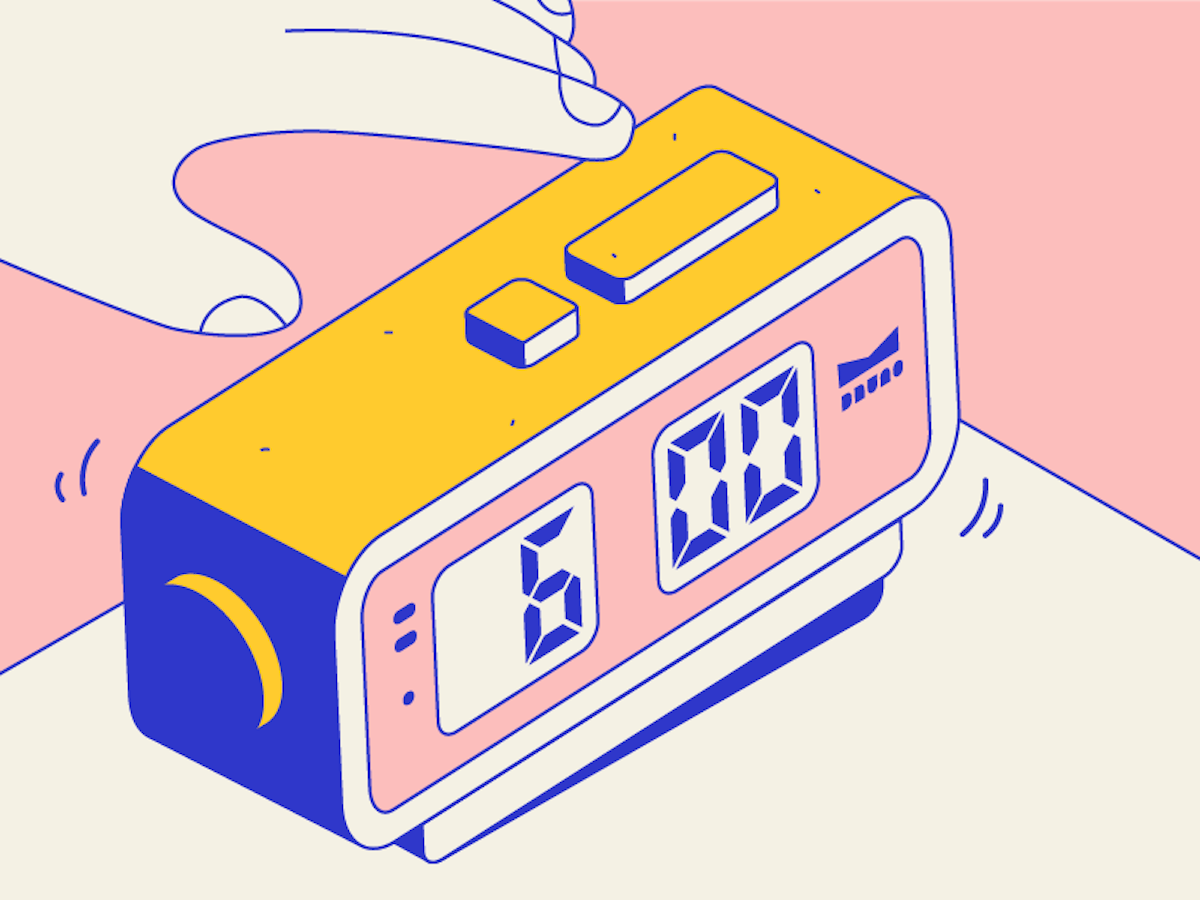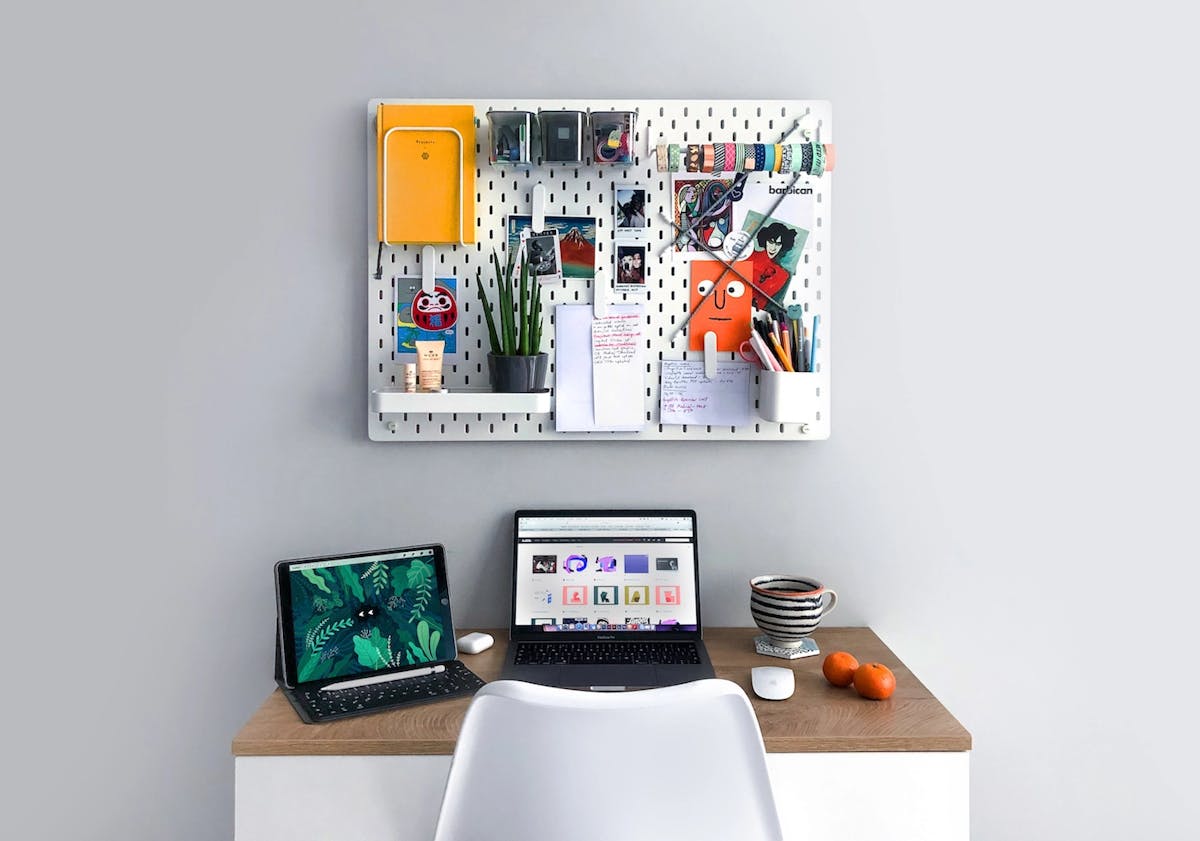 Grow your creative business on Dribbble.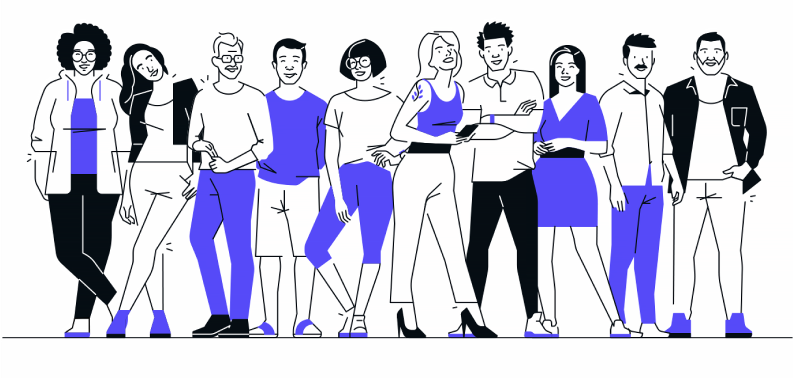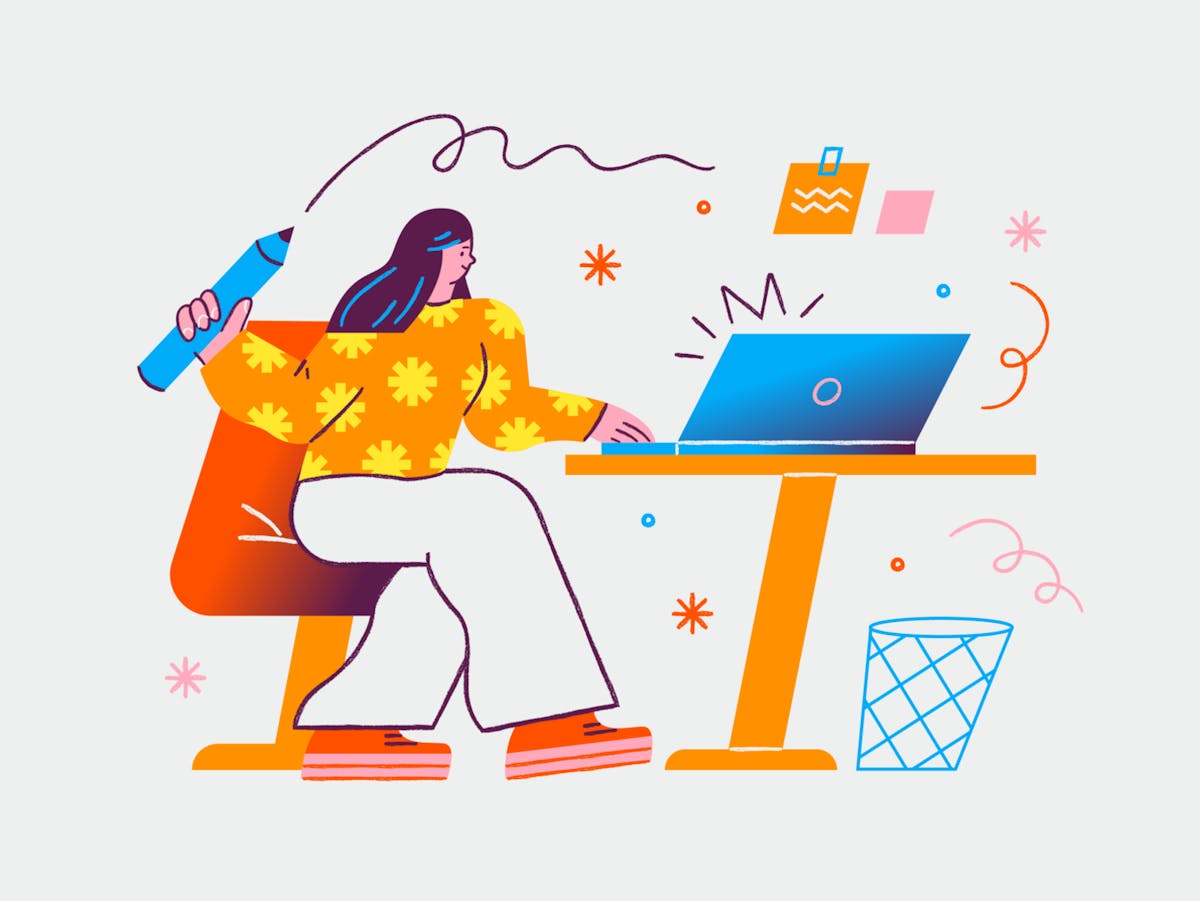 Sources:
https://www.interaction-design.org/literature/article/11-characteristics-of-successful-freelancers-and-entrepreneurs
https://www.freecodecamp.org/news/how-to-start-freelancing/
https://dribbble.com/resources/freelance-success-stories
Successful freelance
At the end of the day though, you need to find a figure that you're happy with. If you have a sum that you feel your time is worth, and are happy to work for that amount, then base your quotes on that number. And remember that you may be quicker or slower than another freelancer, so basing your work on someone else's hourly rate isn't necessarily the best idea.
20 Simple and Powerful Tips for Successful Freelancing
Whether you have experience working in the publishing industry or are just breaking in, starting a new freelancing business can be a daunting experience. Worry not, though: we've got you covered. So whether you're an editor, designer, market or ghostwriter, here are our 20 top tips for publishing freelancers.
1. Identify your niche
The answer to that question will be your niche and the starting point for your freelance career. It will help you brand yourself, find clients and work, and, most importantly, focus your time spent perfecting the right skills to maximize return on your investment.
2. Learn the right skills
Identify which skills are required of freelancers in your niche and create a plan to develop them outside your day job. Then, get some practice by taking on projects with your friends and network. These projects can eventually help you build up your portfolio, which you can later showcase to prospective clients.
3. Build an attractive portfolio
Get personal
Include a bio that outlines your background, not just your work. Many jobs have come down to the client deciding which freelancer they liked more as a person because, when it comes down to it, they need to want to work with you.
Tell, don't (just) show
Forget the old saying: your work can't always speak for itself. Include a brief description of each project explaining how you worked with the client at different phases to get the end result. Let the client see what it would be like to work with you.
Show the numbers
What impact did your work have on the client's goals? Did you help them make tangible savings or profits? It's okay to brag about the results your work has had. Include email list growth, increase on website visits, or number of purchases — anything that empirically shows what you can deliver.
Include testimonials
You've already shown why someone should hire you — now let others do the talking for you. Testimonials are the social proof that clients need to get them from 'interested' to 'committed.' They provide validation and help potential customers have confidence in the services you provide. Don't be shy about requesting one from your clients.
Create your Reedsy freelancer account
Finding clients
4. Grow your online presence
You should also frequent forums and websites specific to your niche and leave comments, or maybe even collaborate by contributing advice or even writing guest posts. These are all opportunities to show others that you are knowledgeable and trusted in your field. (Hint: A lot of creative writing jobs can be found throung online channels.)
5. Use (and grow) your network
If you choose to attend these events, don't forget to bring plenty of well-designed business cards. Many industries turn their noses up at business cards these days, but publishing is not one of them. Take advantage of every person you meet by giving them one — don't wait until they ask for it. This should also prompt them to give you their own card in return — after which, don't forget to add them on LinkedIn.
6. Frequent job boards and freelance websites
Getting clients to come to you won't be easy at first. Websites like Upwork and SimplyHired will give you access to job boards with listings on your specialty, allowing you to choose your own projects and display your portfolio. This is a great way to start building a steady clientele.
7. Be proactive
8. Ask for referrals… don't wait for them
Be active and take advantage of every opportunity presented to you. Referrals are no exception. Once you finish a project with a client, ask them to mention your services to others. Word of mouth is a powerful tool for increasing your business. Don't assume they'll do this on their own. Be active and bring it up yourself.
9. Cultivate repeat business
Don't just turn in a finished product and say goodbye to a client — anticipate future updates, maintenance, or ongoing support. For example, if you design an author's website, consider how you would handle any changes, updates, or eventual redesigns and how much you'd charge returning clients. Make it clear to them from the beginning, this will make you their trusted go-to person — and there is nothing better for job security than recurring clientele.
2) Find clients
We're already touched on this, but one thing EVERY freelancer needs is clients. And you won't get very far in your new career if you don't know where to find them. So start thinking seriously about who is going to hire your services, and where they are.
The first and easiest pool of potential customers is people you already know – from your current and previous bosses, old colleagues and even past clients who liked your work. Don't be afraid of getting in touch with them to let them know you're planning to go freelance, and asking if they may have any projects you can help out on.
Once you've got in touch with direct contacts, think about who you may know indirectly. Do any of your friends or family have useful contacts? What about connections on LinkedIn, Facebook and Twitter? (You can read seven simple rules to create a perfect LinkedIn profile here.)
Speaking of social media, remember to update your profiles with the relevant information to let everyone know you're going freelance, and exactly what you do. Don't miss any chance of attracting the attention of a potential client.
3) Get good at networking
If you want to be a successful freelancer, learning how to network may be unavoidable. Unless you're lucky enough to inherit a full set of loyal, regular clients from the start, you'll need to branch out beyond old work contacts and friends of friends at some point. And that means networking.
These days, networking has many guises. You can choose to make new connections at face to face events – from local networking groups to larger national events – or virtually through social media platforms like Twitter. (Just make sure you have your elevator pitch ready!)
If there aren't many appropriate networking meetings near you, or it's not feasible to attend, you may find that social media is your best source of clients. With the right skills, it's easy to quickly build an engaged following on Twitter, and showcase your expertise or talents. Learn how to schedule well-written tweets with links to your blog or website and you'll soon find that some of your followers can be converted into new clients.
Need Some Help Unlocking Freelance Success?
If you're sick and tired of struggling and are ready to work hard, here are 3 ways to achieve freelance success.
#1. The Free Way to Achieve Freelance Success
You can learn how to achieve freelance success in this guide and in Mighty Marketer blog posts. The guide and many posts come from free checklists, templates, and other tools to help you. But you'll have to put the process together yourself.
#2. The Easier Way to Achieve Freelance Success
Or you can get the fundamentals in one place: The Fearless Freelancer: How to Thrive in a Recession. My book covers the 10 steps in more detail than this guide and is applicable in good and bad times. It includes bonus content: free checklists, templates, and other tools.
#3. The Easiest Way to Achieve Freelance Success
The course explains the 10 steps in detail. You get assignments to help you apply what you're learning and develop your marketing tools. And you get lots of handouts with templates, checklists, examples, and more.
In the coaching version, you get personal guidance from me, based on your business goals and challenges. I review your marketing and key course assignments. My students tell me that coaching helps them build their confidence and succeed faster.
Sources:
https://blog.reedsy.com/freelancer/tips-for-successful-freelancing/
https://www.talentedladiesclub.com/articles/your-10-first-steps-to-a-successful-freelance-career/
https://www.themightymarketer.com/ultimate-freelance-success/